This summer, vacation is needed more than ever, however social distancing is still something that we must adhere to. Sailing with a private yacht is the best and safest choice for everyone.
Let us organize your sailing trip this year, navigating you through the most stunning places of the Ionian Sea, and at the same time accommodating your need for safety and privacy. All you have to do is come along!
We are closely monitoring the situation about the Coronavirus and we do understand the uncertainty and frustration caused to you about your bookings and holiday plans for the season. Thus far we had to do some adjustments to make your holidays as safe as possible: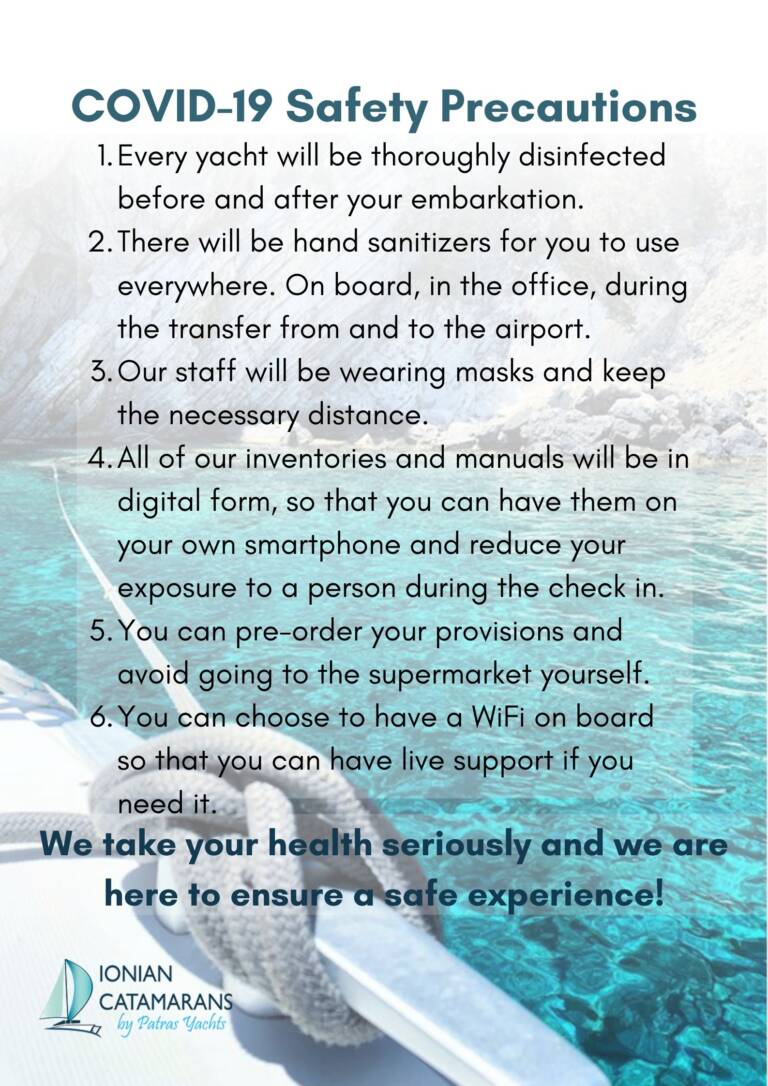 The new policy regarding the cancellation of the bookings is:
Only in the case of closed borders or lockdown due to the Covid-19 pandemic, we can issue a voucher for the charter fee. The charter fee must be fully paid in order to issue the voucher. The voucher will be valid for 18 months in order to reschedule.
** Due to the constant update of the global pandemic and travel restrictions that apply, this policy is subject to changes.
Last update 02/11/2021.